Stay In Touch with Caribbean Scuba Diving
If you are a lover of Caribbean Diving...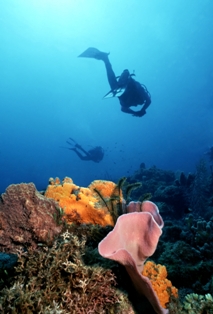 ... or if you'd simply love to learn more about diving in the West Indies... and about these beautiful hidden gems within the region, please subscribe to Caribbean SCUBA Lovers.
Your dive adventure awaits you. There is always somewhere new to explore. Hopefully we can help you achieve your dream of diving in the most magnificent waters of these tropical islands.
So I'll be updating and growing this site with more and more of our experiences here. Please subscribe to my monthly e-zine so you don't miss a thing.
Back to Caribbean Scuba Diving Home Page