Loading
Bahamas Vacations
Scuba Diving among 700 islands
Bahamas vacations are perfect if you are interested in a scuba diving adventure in the Caribbean. With pristine, aquamarine waters and the presence of conservation groups that strive to protect the marine life of the chain of islands. You can look forward for to an exhilarating dive experience.
You can choose among the major family islands or take a trip over to the out islands for Bahamas scuba diving.
Just to name a few islands, you may choose to visit Grand Bahamas island, San Salvador, Eleuthera, Bimini, Exuma, Andros or Abaco. You can enjoy a true vacation in the Bahamas, with over 700 islands to choose from...just say it with me ..."Sun, Sea and Sand..."
Take a commercial flight to Nassau from major international airports or charter a flight to neighboring islands. Stay at one of the Bahamas' many vacation resorts or hotels either right on the beach front or more inland. Even consider an all inclusive vacation and lay out on the beaches after a long day of diving.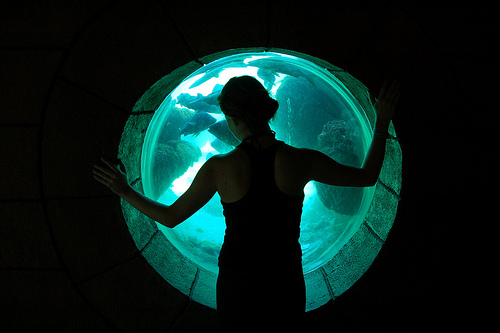 Photo by Markus Mindaugas Urban
Face your fears and go shark diving in the Bahamas. Their waters are well known for
tiger shark
encounters,
bull sharks
and even the usually docile nurse sharks. Expeditions are regularly organized for shark adventures. Bahamas' clear blue waters are always perfect for viewing the beautiful animals in close proximity.
Swim with dolphins in the wild in the Bahamas. We are always concerned about conservation so why not freely swim with these friendly animals.
Taking a cruise to the Bahamas is a regular occurrence. Schedule a dive trip from the main island Nassau. Or simply snorkel and enjoy the underwater pleasures of the coral reef ecosystem of the island.
To get you started browse some photos of the Bahamas to get your adventure juices flowing...
Back to Caribbean Scuba Diving Home Page from Bahamas Vacations