Happy Caribbean (sunset) hour!
by caribbean-editions.nl
(The Netherlands)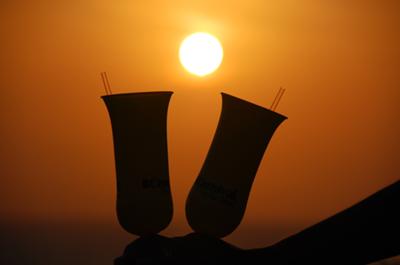 Happy (sunset( hour!
On our website www.caribbean-editions.nl web galleries and backgrounds about the Caribbean, full of impressions, information and rich color. The idyllic combination of white sands, azure seas, cloudless blue skies and unforgettable sunsets makes the Caribbean the ultimate destination!
Join in and write your own page! It's easy to do. How? Simply click here to return to YOUR Favourite Caribbean Ocean Sunset Pictures.