Rock Bay (at Lockrum), Anguilla - Banana Wind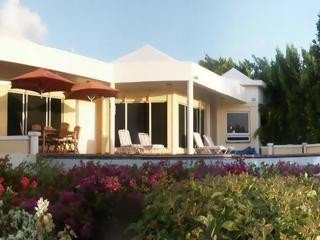 Rock Bay (at Lockrum), Anguilla - Banana Wind
Banana Wind, Anguilla is a luxurious holiday rental located at the lovely Round Rock Bay. It is a modernly styled vacation villa with sweeping views of the ocean.


During your stay
you can appreciate a living space on the ocean front. Included are king sized beds, full gourmet kitchen, dining room and immense living room.
Banana Wind villa is perfectly located 10 minutes away from the Wallblake Airport and just 5 minutes away from the Blowing Point ferry.
Other amenities included are 2 sea kayaks, gas barbecue grill, swimming pool, outdoor dining area, housekeeping service 6 days/week, cable television, high speed internet, and air conditioned bedrooms for you added satisfaction and enjoyment.
Be sure to ask about our airport pickup and car rentals.