St Thomas, Barbados - Oceansports Technical Diving (Barbados) LTD
by Jim Driscoll
(St Thomas, Barbados)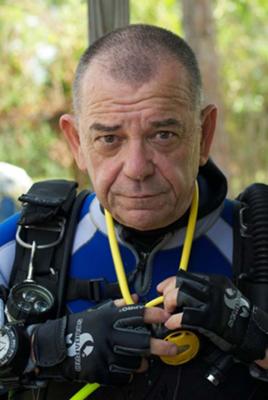 Jim Driscoll of Oceansports Technical Diving (Barbados) LTD
Oceansports Technical Diving (Barbados) LTD offers varying levels of scuba diving training and certification in Barbados, ranging from introductory scuba experience to technical diving.


Most of your diving interactions are mainly executed by Jim Driscoll. See www.ostechdive.com/about for more information on Jim's extensive qualifications and expertise.
www.ostechdive.com
jim@ostechdive.com
(246) 247 5893
Nitrox diving & training
DPV (diver propulsion vehicle)diving & training
Technical & recreational equipment
Nitrox tanks
Hyperoxic gas mix tanks
NITROX is also available for qualified divers.
Training and Diving you can expect with us:- Decompression diving
, advanced & technical wreck training, Public Safety Diver,
first aid
, CPR,
AED
, oxygen administration, boat operations and Captain's services are also available to clients in
Barbados
.