Taganga, Colombia - Aquantis Dive Center
by Yolima Grandas
(Taganga, Santamarta)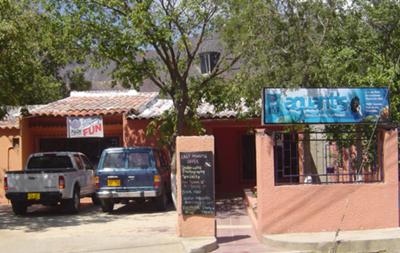 Taganga, Colombia - Aquantis Dive Center
Aquantis dive center is located in a scenic coastal town of Taganga Colombia. We are focused on providing a professional and welcoming service.


We have been traveling and diving as long as we know ourselves and settling down in Taganga was a breeze. We were enticed by the peacefulness of the village and eventually opened Aquantis dive center. Extending our knowledge and passion for diving to others was a no brainer.
Aquantis offers completely individual service, ensuring that your diving adventure is one to remember for the rest of your life.
PADI courses
and diving trips are offered daily in Tayrona Park.
PADI Dive Resort 21327
www.aquantisdivecenter.com