These underwater wallpaper images are beautiful for your desktop computer or laptop. Perhaps you want to relive your underwater scuba diving adventures or you haven't built up the courage to experience the ocean.
Take a break during your hectic daily routine, sit back and imagine ...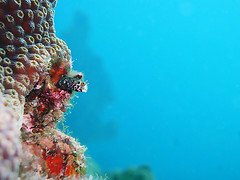 A blenny sticks its head out to keep a curious eye on its visitors, by divemasterking2000


---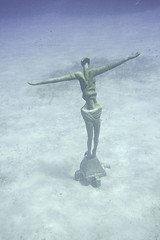 An underwater 20 foot high interpretive statue of Jesus greets scuba divers in Cozumel, Mexico © Jim Bahn


---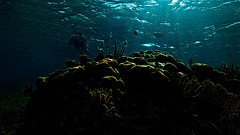 Goff's Caye, a tiny island near Caye Caulker in Belize, by jayhem. Lots of beautiful corals and large barracudas. Even though the beaches are filled with tourists, expect to have the underwater all to yourself.


Back to Caribbean Scuba Diving Vacations Home Page