Loading
Blue Haven Hotel Tobago
Blue Haven Hotel Tobago
is a great choice for a private dive vacation getaway. It is located alongside the beach of Bacolet Bay. It is just 20 minutes away from the southwestern scuba diving sites on the island. Be sure to request at the front desk individually scheduled dive and boat charters with local tour operators.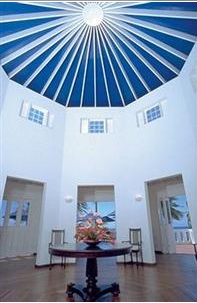 Booking a room at Blue Haven gets you a personal and intimate balcony with astonishing Caribbean sea views.
During your time offs from diving enjoy the on location restaurant, beach bar, pool and the occasional massage.
Get reviews from recent visitors to Blue Haven Hotel Tobago
Back to Caribbean Scuba Diving Home Page