Pictures of sea shells are sure to give you nostalgia of combing a beach for hours on end trying to find that truly unique and perfect sea shell.
Pictures may not be enough be give you that feeling of sand or fresh sea foam teasing your toes. But I hope to inspire memories of a great time gone by...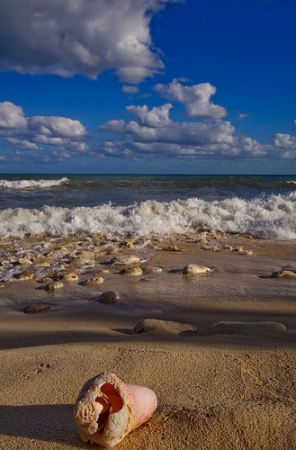 Lone shell, Mayan Riviera, Mexico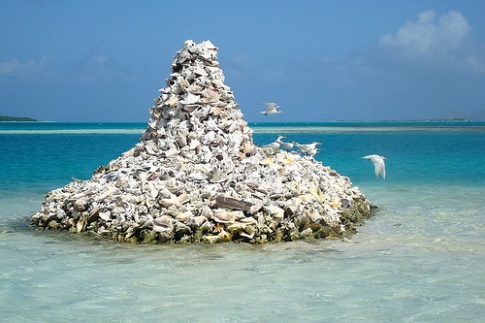 Monument at the Palafita, Los Roques, Venezuela
A "palafita" is an erected structure on a body of water. In this case multiple queen conch shells where stacked to create a monument or "palafita". You can even see some seagulls perched for a little rest.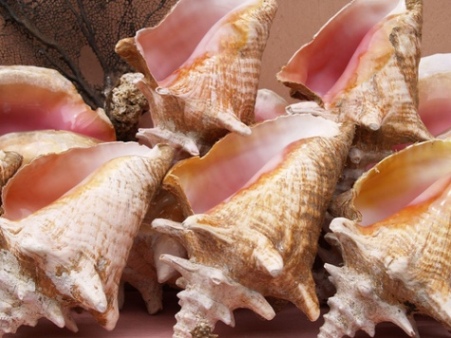 Queen Conch on display in Grenada
Attracted by the warm waters of the Caribbean, it is soft bodied and resides in a hard outer shell surviving on grass and algae.
Because of its beauty, they are harvested, eaten and sometimes sold as ornaments. Unfortunately, conch has been over-fished in some Caribbean waters.
Some countries have been able to maintain their numbers. Conch is generally found on the coral reefs of the Caribbean islands of the Bahamas, Turks and Caicos and Grenada.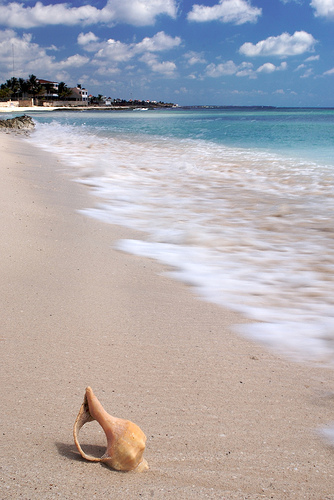 Sea shell, Playa del Secreto, Mexico
This gorgeous beach is filled with conch shells to collect. You can also enjoy soft sand, clear and blue water that was exceptionally calm .


Back to Caribbean Scuba Diving Vacations Home Page